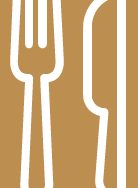 It is essential for alimentary enterprises (work or sell products). It is based on the performance of European Community directives to control and monitor the critical control points that can jeopardise the quality of food and beverage.
The enterprises have the duty to guarantee that various phases of the alimentary production are carries out hygienically.
The responsible of the organization must perform the self-control following the principles of the HACCP system (Hazard Analysis and Critical Control Points):
Analysis of the potential risks for the customers;
Location of the points where the food can undergo risks;
Decisions to take concerning the critical points, which means when the product's security can be damaged;
Location and application of procedures to control and oversee the critical points;
Periodic review of the risks of the critical points and of the procedures of control and oversee.
Standard ISO 22000:2018 is the only universal standard for food safety management systems.