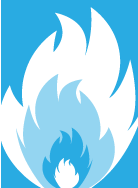 The certification ISO 50001 ensures that an organization has implemented and maintains effectively an energy managment system, obtaining a continuous improvement of its energy performance. This enables energy savings in the realization of products and/or suply of services.
The implementation of the ISO 50001 allows the reduction of greenhouse gas emissions and other environmental impacts related to energy costs, trought the systematic energy management.
This standard is applicable to all types and sizes of organization, independently of the geographical, cultural or social conditions.